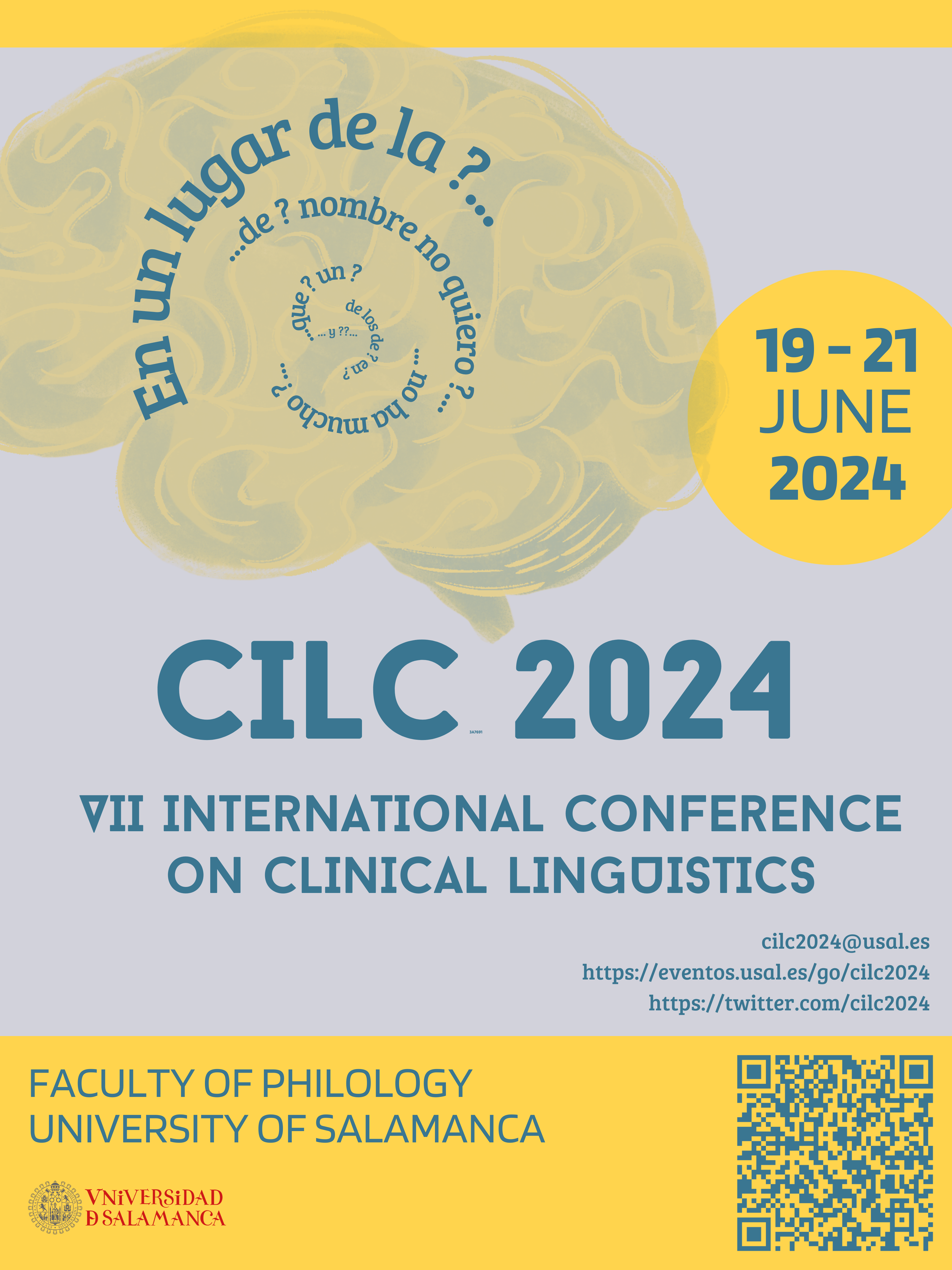 VII International Conference on Clinical Linguistics 
(CILC2024)
Facultad de Filología/Faculty of Philology
Universidad de Salamanca
19-21 June 2024
https://eventos.usal.es/102797/detail/vii-international-conference-on-clinical-linguistics-cilc2024.html
SUBMISSION OF PROPOSALS FOR WORKSHOPS, ORAL AND/OR POSTER PRESENTATION
Submission of proposals:
01 October 2023 - 15 January 2024
Notification of acceptance:
01 February 2024
The VII International Conference on Clinical Linguistics (CILC2024) invites all interested scholars to submit their proposals for oral and/or poster presentation. Researchers are also encouraged to submit proposals for thematic workshops.
There is no limit to the number of proposals submitted by each scholar.